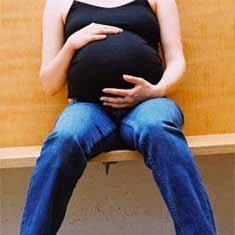 Background: Part of broadcasting a radio show is encouraging listeners to tune in, through a promo (that's short for a promotion spot.  You might call it an advertisement or a sneak preview) If you'd like to see a promo script, keep reading . . .
Here's a script for a Radio Promo we did for the Casey Middle School Teen Parenting Show:
MUSIC UP
MAYRA AND YAIRE (FROM THEIR INTERVIEWS):  "You never really think of a middle schooler being pregnant.
But these girls were 14, and they were pregnant.
TEAM MEMBER:  I'm Yaire from Casey Middle School.  Being a teen mom increases the risk that she'll drop out of school.
TEAM MEMBER 2:  A teen mom's child is more likely to become a teen mom.
TEAM MEMBER 3:. .  . or go to jail
TEAM MEMBER 4. . .  or live in poverty.  But it doesn't have to be that way.
TEAM MEMBER 1:  Join us next Thursday Morning, May 13th, for a call-in show about teen pregnancy.   We'll talk with teen moms.  We'll talk about programs that help teen moms.
TEAM MEMBER 2:  That's A Call-in Show on Teen Pregnancy.
TEAM MEMBER 3:  Thursday, May 13th, at 8:35